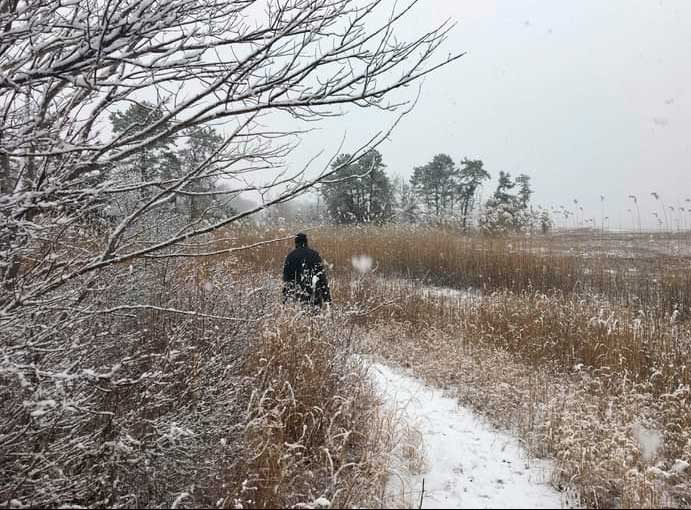 Saturday, January 1, 2022, 11 am – 12 noon
Haile Farm Preserve
New Industrial Way, Warren, R.I.
Here We Stand At The Door Of The Year*…
You are invited to WLCT's first annual First Day Walk at Haile Farm Preserve.
The group walk will take us through the variety of trails and terrains of Haile Farm, a former salt water farm with a 300 year history that is now lovingly stewarded by WLCT and open for the community to enjoy.
Please wear weather-appropriate clothing including sturdy waterproof boots.
Bring binoculars if you have them. The wintering birds are plentiful in the woodlands, meadow and marsh.
Parking is available at the trailhead. Get directions on Google.
Looking forward to seeing you!
*from the lyrics of Wassailing Song by Allison Burns