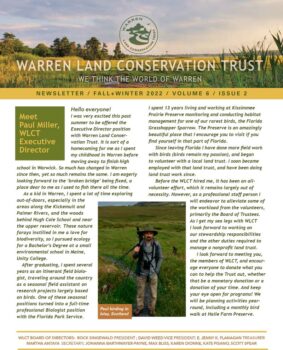 The WLCT's Fall-Winter Newsletter is hot off the virtual presses. Highlights include:
News from our new executive director, Paul Miller.
A long-term environmental research project at Haile Farm Preserve by students and faculty with RISD's Landscape Architecture program.
Updates from Sowams Meadows Preserve on recent invasive species removal activities / clearing.
Recap of this summer's Moonlight Cruise.
Highlights from Land Trust Days activities.
Opportunities for volunteering with the WLCT.