Category:
2021 News and Events
Last year, the WLCT applied for and received funding under the Environmental Quality Incentives Program (EQIP) of the Natural Resources Conservation Service (NRCS) for conservation work in the forest portions of the Haile Farm Preserve. Based on the Forest Stewardship Plan completed in November 2019, the 4 year EQIP grant will help us pay for work removing invasive species and improving habitat conditions for wildlife and the health of the woodlands. We just completed the first step of the 4 year plan by mowing and clearing brush in a section of meadow on the edge of the forest just north of the pond. This meadow has a great mix of native grasses and wildflowers that provides excellent habitat for pollinators as well as for grand nesting birds and small animals. The meadow faced an invasion of multiflora rose and bittersweet and autumn olive, so we mowed the area to knock back the invasive plants and give the good native plants a better chance to thrive. It was a a tough job and we are thankful for the hard work of the crew from Staton's Landscaping who braved the 10 foot high stands of briars and brambles to clear the area. It looks barren now, but come spring it will come back to its natural glory for us all to enjoy.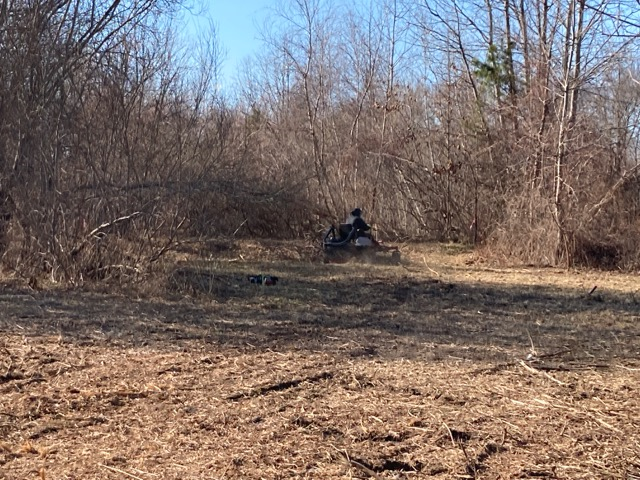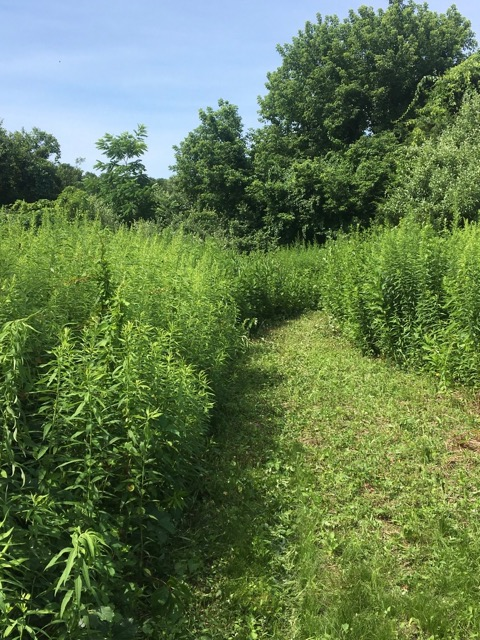 Read this report to learn more about what's been done at Haile Farm and what's being planned for 2021. We completed the Jade Trail on the north side of the property and add a bike rack at the new Toweset Landing site at the end of Maple Road. Work parties are being planned for February and March to handle various maintenance tasks.
We are looking for volunteer to become Stewards of our properties that are not open to the public. We have a Stewardship Program with a goal of visiting each of our properties at least once every 2-3 years and documenting the conditions by taking photos at the property borders and noting the presence of invasive plants, any incursions from neighboring properties, whether there is litter or other debris present, and whether there is a need for us to take any action to address any issues. Also any suggestions for potential uses of the property and potential for public access are welcome. If anyone is interested in signing up to be a Steward for a parcel, please let me know and we'll get you access to a fillable Stewardship Form that you can complete on your phone and send in for our records along with any photos you take. You don't have to visit often, just once every year or so, just to keep tabs on conditions. See the stewardship report for more details.