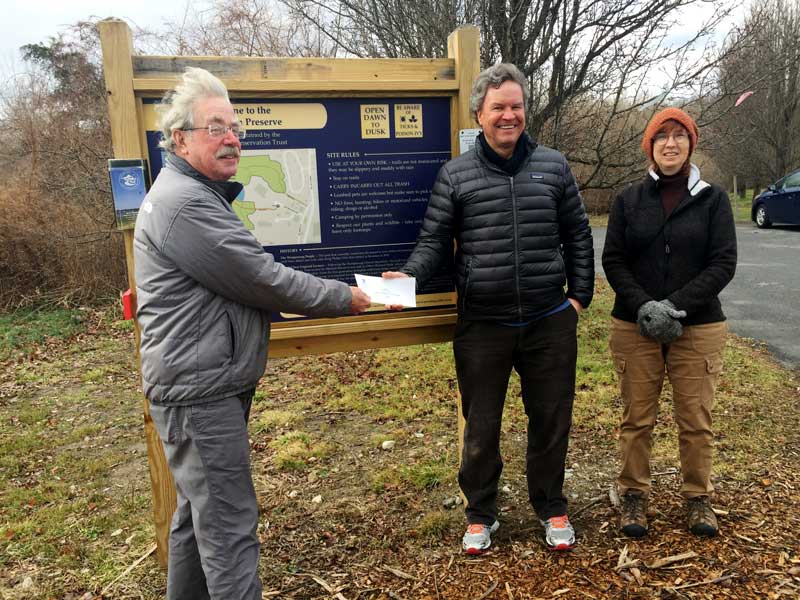 The Warren Land Conservation Trust is very grateful to have received a legislative grant from Senator Walter Feleg and a combined grant from Representatives Jason Knight and June Speakman.
The former will be used to reimburse costs associated with development of the Right of Way trail to the left of the Haile Farm Preserve sign, including grading and the application of wood chips. The latter will be used for several purposes including material for continued trail development at Haile Farm Preserve and installation of an osprey platform. Additionally, the funds will partially support a study of ALL of the land trust properties with the goal of developing an overall stewardship plan.
The support from our legislative delegation is indicative of the progress the WLCT has made in adding protected land to its holdings and making them available for public use.
Come take a walk at the Haile Farm Preserve (off New Industrial Way) and support the Warren Land Conservation Trust by joining via the Support US button.